Heres a list of Sarahs filmography!!!!
An invasion of privacy(TV Movie) ,1983 = Jennifer Biandi
Over the Brooklyn bridge ,1984= (uncreidited)
Funny Farm ,1988= Madolyn Smiths student
High Stakes ,1989 =Karen Rose
Girl Talk (TV Series), 1989=Sarah Michelle Geller
A women named Jackie (TV Mini),1991=Teen Jackie O
Swans Crossing (TV Series) ,1992=Sydney Orion Ruthledge
All My Children (TV Series),1993-95=Kendall Hart Lang
Beverly Hills Family Robinson (TV Movie),1997=Jane Robinson
Buffy The Vampire Slayer(TV Series),1997=Buffy Summers
I Know What You Did Last Summer,1997=Helen Shivers
Scream 2,1998=Casey CiCi Cooper
Small Soldiers (Voice),1998=Gwendy Doll
Hercules (Voice),1998=Andromeda
Shes All That,1999= (uncreidied)
Simply Irresistible,1999=Amanda Sheldon
Cruel Intentions,1999=Katherine Merteuil
Harvard Girl,2001=Cindy Bandolini
The IT Girl,2001=unknown
Scooby-Doo,2002=Daphne Blake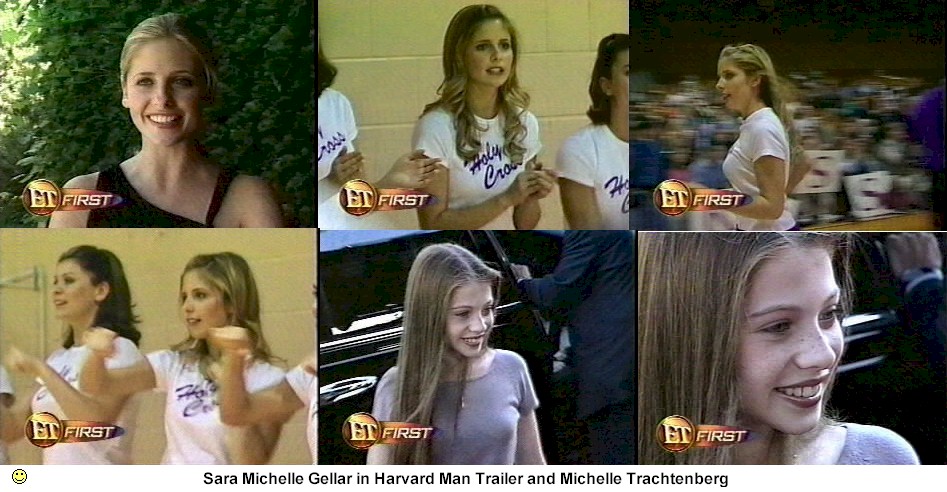 Harvard Girl

All my children

All my children 2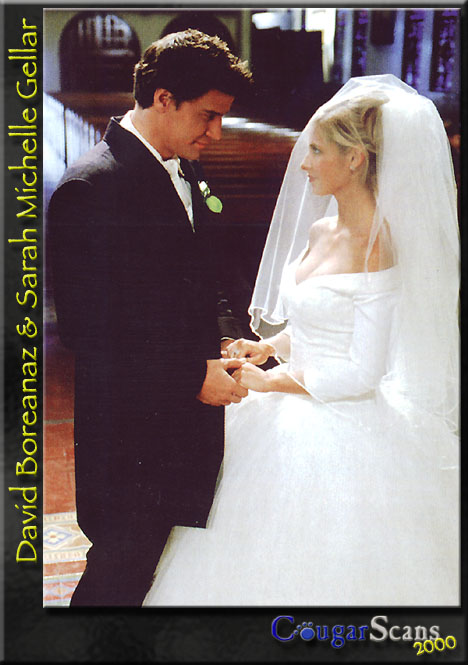 Buffy And Angel

Saturday Night Live (SNL)

SNL 2

SNL 3

SNL 4






the i know what you did last summer pix is a link to the best movie site there is.
"IMDB"
check it out!!!!!

TV Appearances!!!
Love Sydney,1981=Gail Hunnicutt
Guilding Light,1986=Flower Girl
Crossbow,1986=Sara Guidotti
Spencer For Hire,1988=Emily
Movie Watch,1997=Herself
King Of The Hill (Voice ),1998=Helen
Angel (Voice),1999=Buffy Summers
Angel,1999=Buffy Summers


Saturday Night Live 25th Anniversary,1999=Herself
51st Annual Primetime Emmy Awards,1999=Herself/Buffy Summers
Angel,2000=Buffy Summers
Sex And The City,2000=Debbie
Grosse Pointe,2001=Herself